Joe d'Amato – Tales of Canterbury (2) Nuove Storie d'Amore del '300 (1973)

Tales of Canterbury (2)

Nuove Storie d'Amore

del '300 (1973)
Published 26 March 2022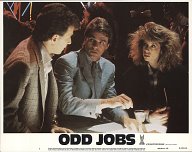 A Strange Assortment of Films from the Archive. All Non English Language Films will be Subbed in the Near Future
Author Tommy Smith
Directed by Joe D'Amato
The Writer Geoffrey Chaucer, Escorted by the Quick Knight, is In an Inn Together with Pilgrims Going to Canterbury. Since the Bad Weather prevents Departure, the Defendants entertain Themselves by Telling Each Other News.
Dorigen, Left Alone by her Husband Avergadus, Left for War, tries to Escape the Pressing Court of Aurelius Asking him for an Impossible Thing, Which the Man However obtains by Means of A Mage. However, Dorigen finds A Way to Escape her Commitment.
Federico, In Love with A Widow, procures A Pack of Dogs for his Bestial Pleasures, but the Woman is Mauled.
Defying the Announced Appointment with the Death, Giovanni, Oddo and Carlotta Find in A Wood A Treasure, Around Which, by Greed, They Mutually Remove Life.
Paying A Big Ransom to Get Back the Stepdaughter and Then Conquer It, an Old King of Ancient Greece and his Handyman Minister, Ercole, are Deceived by Three Swindlers, Who use A Prostitute.
Reacties
https://ok.ru/video/3337255651847
Meer imformatie
https://robscholtemuseum.nl/?s=Geoffrey+Chaucer
https://robscholtemuseum.nl/?s=Joe+d+Amato
https://robscholtemuseum.nl/?s=Claudio+Ruffini
https://robscholtemuseum.nl/?s=Dada+Gallotti
https://robscholtemuseum.nl/?s=Maurizio+De+Angelis
https://robscholtemuseum.nl/?s=Greta+Vayan
https://robscholtemuseum.nl/?s=Guido+De+Angelis
https://robscholtemuseum.nl/?s=Franco+Mazzieri
https://robscholtemuseum.nl/?s=Alex+Rebar
https://robscholtemuseum.nl/?s=Gualtiero+Rispoli
https://robscholtemuseum.nl/?s=Claudio+Ruffini
https://robscholtemuseum.nl/?s=Franca+Sciutto
https://robscholtemuseum.nl/?s=Shirley+Corrigan
https://robscholtemuseum.nl/?s=Tales+of+Canterbury