Henry Levin – Genghis Khan (1965)
Genghis Khan (1965)
Published 9 Aug 2018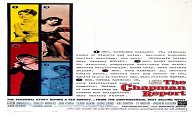 Author ASA 🎥📽🎬 MOVIE CRAZE
Genghis Khan (1965)
Cast Omar Sharif, Stephen Boyd, James Mason, Eli Wallach
Omar Sharif plays the Mongolian Leader Genghis Khan in this Epic Re Telling of the Warlord's Life. Escaping from the Evil Leader Jamuga, Who Killed his Father, Khan becomes A Powerful Guerilla Leader, and Soon Manages to Unite the Mongol Nomads. As his Reputation Spreads, the Great Warrior earns the Trust of the Emperor of China, and Fends Off the Attempted Invasion of the Empire by the Barbarian Hordes.
https://en.wikipedia.org/wiki/Genghis Khan (1965) (Film)
Reacties
https://ok.ru/video/774501501638
From November 5  2022, 00:04 on Expo in Rob Scholte Museum.
PDF
Jaritz, Gerhard, Lyublyanovics, Kyra, Rasson, Judith A & Reed, Zsuzsanna – Monstrous Humans in the Mongol Empire, Annual of Medieval Studies, CEU, Volume 23, 2017
Meer informatie
https://robscholtemuseum.nl/?s=Henry+Levin
https://robscholtemuseum.nl/?s=Beverley+Cross
https://robscholtemuseum.nl/?s=Clarke+Reynolds
https://robscholtemuseum.nl/?s=Berkely+Mather
https://robscholtemuseum.nl/?s=Irving+Allen
https://robscholtemuseum.nl/?s=Omar+Sharif
https://robscholtemuseum.nl/?s=Stephen+Boyd
https://robscholtemuseum.nl/?s=James+Mason
https://robscholtemuseum.nl/?s=Eli+Wallach
https://robscholtemuseum.nl/?s=Teddy+Savalas
https://robscholtemuseum.nl/?s=Françoise+Dorléac
https://robscholtemuseum.nl/?s=Robert+Morley
https://robscholtemuseum.nl/?s=Michael+Hordern
https://robscholtemuseum.nl/?s=Yvonne+Mitchell
https://robscholtemuseum.nl/?s=Woody+Strode
https://robscholtemuseum.nl/?s=Kenneth+Cope
https://robscholtemuseum.nl/?s=Roger+Croucher
https://robscholtemuseum.nl/?s=Don+Borisenko
https://robscholtemuseum.nl/?s=Patrick+Holt
https://robscholtemuseum.nl/?s=Susanne+Hsiao
https://robscholtemuseum.nl/?s=George+Savalas
https://robscholtemuseum.nl/?s=Gustavo+Rojo
https://robscholtemuseum.nl/?s=Geoffrey+Unsworth
https://robscholtemuseum.nl/?s=Geoffrey+Foot
https://robscholtemuseum.nl/?s=Dušan+Radić
https://robscholtemuseum.nl/?s=Jamuga
https://robscholtemuseum.nl/?s=Peking
https://robscholtemuseum.nl/?s=China
https://robscholtemuseum.nl/?s=Chinese+Empire
https://robscholtemuseum.nl/?s=Mongolia
https://robscholtemuseum.nl/?s=Mongol+Empire
https://robscholtemuseum.nl/?s=Temujin
https://robscholtemuseum.nl/?s=Conquest+of+Asia
https://robscholtemuseum.nl/?s=Prince+of+Conquerors
https://robscholtemuseum.nl/?s=Genghis+Khan